Basic Science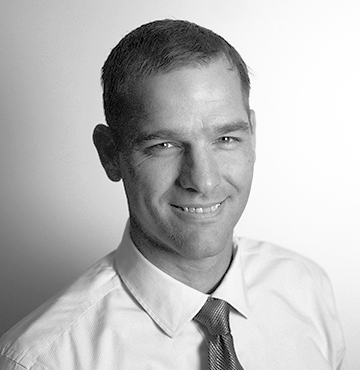 Associate Executive Director
Christopher Morrison, PhD
Research Focus
Our basic researchers are explorers in search of discovery, dedicated to uncovering the fundamental mechanisms that influence human health. Whether the focus is genetic, molecular, cellular, endocrine, physiological, or neurological, the Basic Scientists at Pennington Biomedical seek to understand how the body works, as well as what we can do to reverse or cure the diseases that burden humanity.
---
About the Division
Pennington Biomedical is internationally recognized for its state-of-the-art basic research in areas related to obesity, diabetes, metabolism, and chronic disease. These diseases exert a heavy toll on Louisiana and the world, and finding solutions to these critical problems is the principal goal of our basic scientists.
Basic scientists are focused on discovery and innovation. Scientific progress is dependent on the ability of Basic Scientists to make the fundamental discoveries that drive progress. Nearly all of our modern cures and treatments had their start within a Basic Science lab, and the scientists at Pennington Biomedical are focused on making the next generation of discoveries that will lead to the eradication of the obesity epidemic, reduce the burden of metabolic disease, and improve human health.
To support research innovation, Pennington Biomedical affords faculty access to the finest possible infrastructure and scientific instrumentation. This commitment to excellence is one reason that our faculty are nearly twice as successful in obtaining funding for their work compared with the national average. This support is particularly focused on our scientific cores, which provide scientists access to high-end instrumentation related to genomics, cell biology, imaging, models of disease, and metabolic phenotyping.
Our scientists continue to make the essential and fundamental discoveries that enhance understanding of the biological basis for metabolic disease and the downstream consequences of these chronic disorders.
Basic Science by the Numbers
29 Faculty and 13 PostDocs within 25 Basic Science laboratories
Over 250,000 square feet of laboratory and related research space.
5 State of the Art Scientific Cores
PBRC Basic Scientists are currently generating over 13 million dollars/year of competitive funding from the National Institutes of Health, including funding from NIDDK, NIGMS, NIAID, NCCIH, and NICHD
Supported by three major center awards, including the Metabolic Basis of Disease COBRE, Mentoring Obesity and Diabetes Research in Louisiana COBRE, and the Louisiana/PBRC Nutrition and Obesity Research Center.
Research scientists show how new equipment in the lab is helping them intervene at the molecular and genetic level on disease processes such as type 2 and gestational diabetes. Featuring J. Michael Salbaum, PhD (Genomics and Regulation of Gene Expression Labs), Jason Collier, PhD (Islet Biology and Inflammation Lab), Krisztian Stadler, PhD (Oxidative Stress and Disease Lab) and Heike Muenzberg-Gruening, PhD (Leptin Signaling in the Brain Lab).