Physical Activity and Ethnic Minority Health
Faculty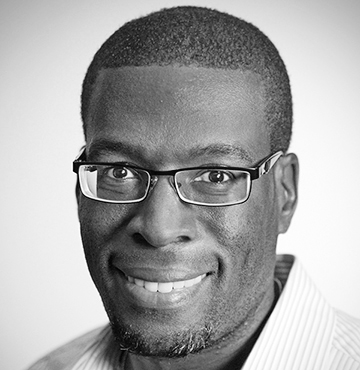 ---
Research Focus
The goal of this laboratory is to study the impact of physical activity and other health behaviors of ethnic minority populations
About this Lab
African Americans suffer disproportionately from various health conditions, including obesity, hypertension, diabetes, certain cancers, and dementia. Decreased physical activity and other modifiable health behaviors (e.g. low fruit and vegetable intake, increased inactivity, low levels of sleep) have been shown to be independent risk factors for the development of these chronic diseases. Thus, African Americans are prime targets for studying the relationship between physical activity and other modifiable health behaviors and chronic disease. The lab's ultimate goal is to find effective behavioral strategies to improve lifestyle factors to reduce health disparities in African Americans.
The lab regularly conducts studies in conjunction with community entities. For example, we have worked with YMCAs, churches, community centers, and low-income neighborhoods. In addition, we utilize mobile technologies including smartphones and wearable devices, to support behavior change. Our interventions have targeted young children, overweight adults, African American men at risk for diabetes, and older adults at risk for developing dementia.
Our lab is currently studying the effect of physical activity on dementia in older African American adults. The studies will recruit older African American adults to engage in exercise that includes both aerobic and strength training in accordance with national guidelines. Another major goal of the studies is to determine if a community-based intervention can be effective in promoting brain health.
The lab is also working with local churches to develop a health promotion intervention. The study focuses on developing salient text messages for a faith-based audience and conducting a small pilot study to assess the acceptability of a mobile diabetes education intervention.
Research in this laboratory is supported by grants from the National Institutes of Health, the BrightFocus foundation, the Louisiana Clinical and Translational Science Center.