Pilot Study to Evaluate Effectiveness of Unique Nutritional Tracking App for Children Funded by a $22,507 Blue Cross and Blue Shield of Louisiana Foundation Grant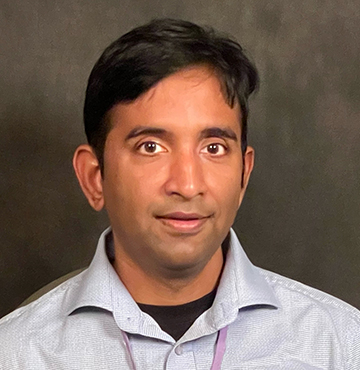 Baton Rouge, Louisiana – Pennington Biomedical Research Center announced today that it would test whether a smartphone app that aids with nutritional tracking and is proven to help adults understand their dietary intake with real-time feedback could help children in the same way thanks to a $22,507 grant from the Blue Cross and Blue Shield of Louisiana Foundation.
Childhood obesity is a serious public health challenge in the United States, and Louisiana ranks third in the nation for adolescent obesity. Two known factors play a part in this trend: large portion sizes of high calorie foods and low intake of fruits and vegetables. Individuals frequently find it challenging to estimate portion sizes which can lead to over-eating. Pennington Biomedical's Dr. Corby Martin, Professor and Director, Ingestive Behavior, Weight Management & Health Promotion Laboratory, and Dr. John Apolzan, Assistant Professor and Director, Clinical Nutrition and Metabolism Laboratory previously developed the PortionSize app that helps individuals estimate portion size with immediate feedback.
Dr. Sanjoy Saha, a Postdoctoral Researcher in Dr. Martin's Lab, will lead the study to determine if children can successfully utilize the smartphone app in the same way.
"If we can demonstrate that children or their parents can accurately use the PortionSize app to assess the child's food intake, then we can use this method to improve children's eating patterns and nutrition," Dr. Saha said. "We expect that the study results will support scaling up PortionSize and will be used by physicians, dieticians and nutritionists, community workforces, and the general public to establish and maintain healthy eating patterns that can last a lifetime."
"This grant allows us to expand our efforts to bring new tools in the fight against obesity and diabetes," said Pennington Biomedical Executive Director Dr. John Kirwan. "Blue Cross and Blue Shield of Louisiana and their Foundation have been outstanding partners throughout our 34-year history. This grant is another example of our joint mission to improve the health of our citizens, especially those who represent our future."
###
About the Blue Cross and Blue Shield Foundation
The Blue Cross and Blue Shield of Louisiana Foundation works each day to improve the health and lives of Louisianians by empowering everyday people to do extraordinary good. By building and funding coalitions of friends, families and neighbors, the Foundation hopes to build a healthier Louisiana, particularly for its children. The Foundation is funded solely by Blue Cross and Blue Shield of Louisiana but is a separate 501(c)(3) nonprofit entity.
About LSU's Pennington Biomedical Research Center
The Pennington Biomedical Research Center is at the forefront of medical discovery as it relates to understanding the triggers of obesity, diabetes, cardiovascular disease, cancer, and dementia. The Center conducts basic, clinical, and population research and architected the "Obecity, USA" awareness and advocacy campaign to help solve the obesity epidemic by 2040. The Center is affiliated with Louisiana State University. The research enterprise at Pennington Biomedical includes over 450 employees within a network of 40 clinics and research laboratories, and 13 highly specialized core service facilities. Its scientists and physician/scientists are supported by research trainees, lab technicians, nurses, dietitians, and other support personnel. Pennington Biomedical is located in state-of-the-art research facilities on a 222-acre campus in Baton Rouge, Louisiana. For more information, see http://www.pbrc.edu.