Postdoc Testimonials
Courtney Peterson, PhD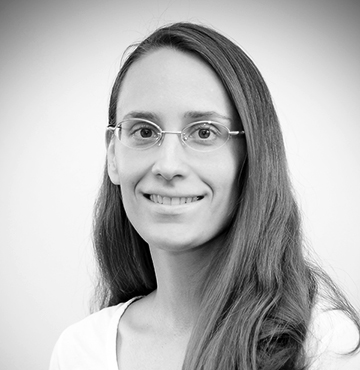 Associate Professor
University of Alabama at Birmingham Department of Nutrition Sciences
Pennington Biomedical Research Center
Former NIH/NIDDK T32 "Obesity: From Genes to Man" Postdoctoral Fellow
Mentor: Eric Ravussin, PhD; Skeletal Muscle Physiology Laboratory
I received my PhD in physics and then decided to switch fields and pursue clinical research in dietary interventions. I was particularly drawn to Dr. Eric Ravussin's lab at Pennington Biomedical because of their extensive work on calorie restriction and intermittent fasting. After weighing several postdoc options, I decided to accept the T32 fellowship at Pennington Biomedical, and it turned out to be the best decision I could have made. Working with leaders in the fields of diabetes and obesity research—particularly my mentor, Dr. Eric Ravussin—has been an outstanding experience for me. Another benefit of Pennington Biomedical is its world-class facilities and cores, which create a rich environment for research. Moreover, the opportunities to collaborate are extensive and fostered by the structure of the center. As a result, I was able to gain an unparalleled, wide exposure to multiple lines of research—ranging from insulin resistance to body composition and metabolic rate—which was critical for my career development. A special feature of the T32 program is that faculty are invested in ensuring that postdocs have ample mentoring opportunities and educational training, including grant training. Finally, the pilot and other grants programs at the center have helped me to accelerate my career and to obtain a Louisiana Clinical and Translational Science (La CATS) Roadmap Scholars Fellowship. I highly recommend the T32 program at Pennington Biomedical.
Eric Plaisance, PhD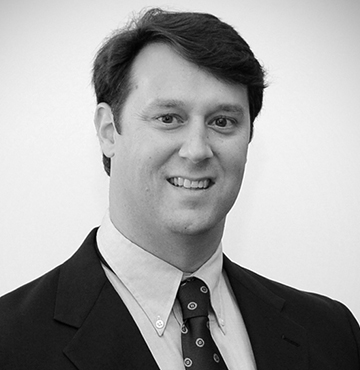 Assistant Professor
University of Alabama at Birmingham
Former NIH/NIDDK T32 "Obesity: From Genes to Man" Postdoctoral Fellow
Mentor: Thomas Gettys, PhD; Nutrient Sensing & Adipocyte Signaling
After completing a Ph.D. in Exercise Science and a subsequent fellowship in Molecular Endocrinology at Auburn University, I began to search for fellowship positions that would enhance my basic science skills and develop new lines of research in the field of nutrition. I searched for a position at a number of institutions around the country but found that the opportunity to work with Dr. Gettys, state-of-the art facilities and instrumentation at Pennington Biomedical and the quality of the Obesity T-32 training grant and programs made my decision to join the Center quite simple. The program provided a funding opportunity to pursue my research goals and helped me to develop extensive professional networks and skills in grant writing. During the course of my training grant, I submitted and received multiple training awards and grants that allowed me to pursue novel aspects of my work with dietary methionine restriction. The T-32 program and the quality of the mentoring that I received from Dr. Gettys significantly contributed to my success in obtaining a prestigious Career Development Award through the National Institute of Diabetes and Digestive and Kidney Diseases. I am currently employed at Pennington Biomedical as an Assistant Professor – Research Track.
Amanda E. Staiano, PhD, MPP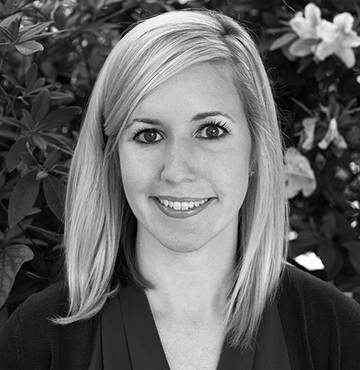 Assistant Professor
Pennington Biomedical Research Center
Former NIH/NIDDK T32 "Obesity: From Genes to Man" Postdoctoral Fellow
Mentor: Peter Katzmarzyk, PhD; Physical Activity and Obesity Epidemiology
The T32 postdoctoral fellowship launched my research career. I previously volunteered as an undergraduate research assistant in the Health Psychology Laboratory at Pennington while earning my bachelor of science in psychology at LSU. This initial exposure to obesity research inspired me to focus on pediatric obesity through my PhD in developmental psychology and masters of public policy at Georgetown University. The T32 fellowship enabled my return to Pennington to study under the mentorship of Dr. Peter Katzmarzyk, a world-renowned physical activity and obesity epidemiologist. Importantly, the fellowship provided protected salary and research support to build my publication record and grant writing skills. But the truly unique aspect of the T32 program is that I acquired an interdisciplinary approach to the study of pediatric obesity. I was challenged to consider the genetic, physiological, and environmental contributors that interact with behavioral factors to explain the complex disease of obesity. Through formal coursework, ethics training, domestic and international conferences, grant writing workshops, works in progress by faculty and fellows, and semi-annual progress reviews with the T32 faculty committee, I gained the skills and expertise to become an independent investigator. In July 2013, I became the first Meritorious Scholar fellow supported by the NIH-funded Louisiana Clinical and Translational Science (LA CaTS) Center and am now undertaking my research project on race disparities in pediatric type 2 diabetes. I owe a great deal to the T32 fellowship and my mentoring committee as I transition to independence.
Laura Stewart, PhD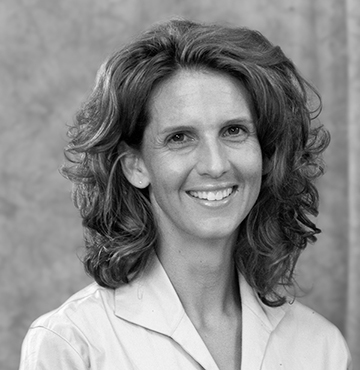 Assistant Professor
Former NIH/NIDDK T32 "Obesity: From Genes to Man" Postdoctoral Fellow
Mentor: Thomas Gettys, PhD; Nutrient Sensing & Adipocyte Signaling
My name is Laura Stewart and after I graduated from Purdue University with a Ph.D. in exercise physiology and nutrition, I was looking for a postdoctoral position that would broaden the scope and depth of my training. Accepting the position at Pennington on the T-32 training grant with Dr. Gettys and Dr. Cefalu was one of the best decisions that I could have made. Briefly, my experience centered on examining the influence of quercetin on the progression of type 2 diabetes. I was able to participate in conceptualizing the idea, writing the grant, conducting the experiments and writing the manuscripts. Additionally, I attended weekly work in progress and seminar presentations from experts on a variety of obesity-related topics and was able to interact with other post docs at our ethics meetings. Gaining experience in all of these areas has helped me immensely as a faculty member in my own research endeavors as well as in helping me mentor my own graduate students. Now, I am an assistant professor at Louisiana State University-Baton Rouge and have continued the line of research that I started at PBRC. To summarize, the facilities at PBRC are world class, the mentorship is outstanding and the opportunities to become involved in the many aspects of the research process are limitless. If you choose to join the PBRC T-32 program, you are given every opportunity to succeed in life and in your career.
April Stull, PhD, RD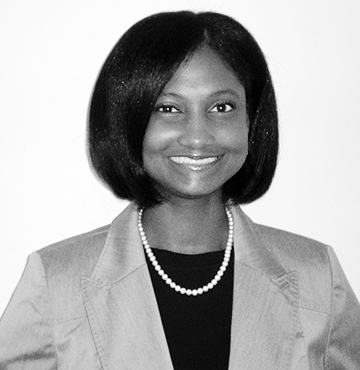 Assistant Professor
Diabetes and Nutrition, Pennington Biomedical Research Center
Former NIH/NIDDK T32 "Obesity: From Genes to Man" Postdoctoral Fellow
Mentor: William Cefalu, MD; Diabetes and Nutrition
As a former T32 trainee at Pennington Biomedical, I had a very rewarding and positive postdoctoral training experience. I received my Ph.D. degree in foods and nutrition from Purdue University and furthered my training in botanical dietary supplementation at Pennington Biomedical with Dr. William Cefalu, a diabetes expert and director of the NIH (NCCAM) Center for the Study of Botanicals and Metabolic Syndrome. As a Postdoctoral Fellow, my research focused on the effects of blueberries on insulin sensitivity and hypertension in obese and insulin-resistant humans. During my postdoctoral training, I gained an understanding of the physiology of whole-body insulin action in humans by learning and performing the hyperinsulinemic-euglycemic clamp and indirect calorimetry. In addition, I evaluated clinical outcome measurements in large datasets; designed, implemented, and supervised botanical intervention clinical trials; wrote manuscripts / book chapters; and analyzed study data. The knowledge and experiences gained as a T32 trainee allowed me to successfully compete and receive NIH grant funding. Currently, I am an Assistant Professor at Pennington Biomedical continuing my botanical research studies in vitro and in vivo. The strengths of the T-32 training grant are the diversity of renowned research mentors and postdoctoral researchers, structure of the program, and enriching seminars and classes. The T-32 training grant afforded me the opportunity to conduct research in an innovative, state-of-the-art research facility, and train under an expert in the field of diabetes and nutrition.
Desiree Wanders, PhD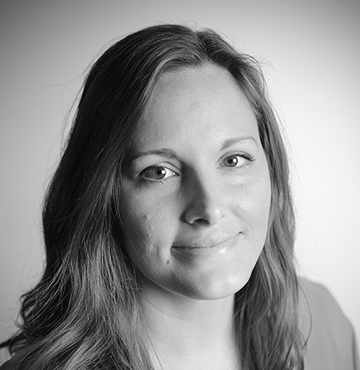 Nutrient Sensing and Adipocyte Signaling
Pennington Biomedical Research Center
Former NIH/NIDDK T32 "Obesity: From Genes to Man" Postdoctoral Fellow
Mentor: Thomas Gettys, PhD; Nutrient Sensing & Adipocyte Signaling
I benefitted greatly from receiving a slot on Pennington's competitive T32 institutional training grant. The ability to assemble a mentoring team provided me with a unique opportunity to pursue my own research interests under the guidance of Dr. Tom Gettys (mentor) and Dr. Randy Mynatt (co-mentor). Yearly update presentations given to the T32 committee yielded helpful advice for the progression of my research and career. Importantly, in addition to providing funds for salary, the T32 provided funds for research supplies and travel, which allowed me to attend workshops and present my findings at meetings. The resources made available through Pennington and the T32, including state-of-the-art equipment and facilities, grant-writing seminars, Responsible Conduct of Research Seminars, and weekly presentations by internationally recognized researchers in the field, provide a rich learning environment. While on the T32, I successfully wrote and was awarded an Individual Postdoctoral NRSA F32 award, which allows me to pursue my current research on the role of uncoupling protein 1 in mediating the effects of dietary methionine restriction.