Community Enrichment
The Division of Scientific Education at Pennington Biomedical in close collaboration with our NORC conducts two flagship community education and outreach events each year: The Irene W. Pennington Wellness Day for Women in February and The Men's Health Conference in August. These events have proven to be great opportunities for the lay community to learn about the many research studies that are being conducted at Pennington Biomedical and within this NORC.
Wellness day for Women: Annually, this event brings together 600-800 women from the community to engage in a valuable information exchange directly relating to issues of women's health, nutrition, and wellness. Each year, the program activities include a keynote address, 5-7 short educational sessions, interaction with local health and wellness exhibitors, and a multitude of free health screenings from blood pressure and cholesterol checks to free mammograms. Over the past 5 yrs, an average of 790 women have registered to attend on an annual basis and 88% of those opted to be contacted for research opportunities at Pennington Biomedical.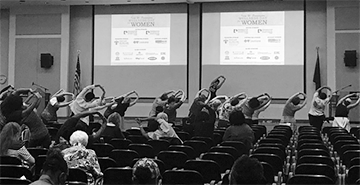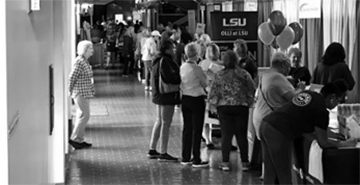 Outreach to the medical community: Pennington Biomedical joined Cleveland Clinic to co-host the Annual Diabetes, Obesity, and Cardiology Summit. This annual event includes presentations, workshops, and discussions about innovative solutions and new strategies for diabetes, obesity, and cardiovascular disease management. The objective is to highlight the causes of obesity and diabetes, preventive strategies, and therapeutic management approaches. Participants include healthcare professionals, hospital administrators, and other allied health professionals in obesity-related fields who obtain continuing medical education (CME) credits. This event promotes interaction between Pennington Biomedical and Cleveland Clinic faculty as well as the local healthcare community and helps foster more research and collaboration opportunities.
Pennington Biomedical also offers monthly Metabolic Surgery Grand Rounds. This program's mission is to deliver educational sessions on cutting edge topics in Metabolic Surgery by the world's top surgeons and scientists. Participants include surgeons, trainees, healthcare providers and scientists across the globe who are interested in the amazing clinical benefits and scientific merit of Metabolic Surgery. This project is led by Dr. Philip Schauer.