Pennington Biomedical's Dr. Ursula White Selected for the Society of Behavioral Medicine Leadership Institute
Jan. 13, 2023
For more information, contact Ernie Ballard, ernie.ballard@pbrc.edu, 225-263-2677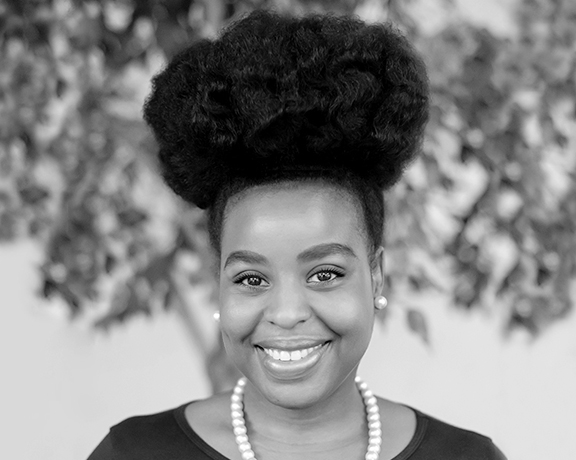 BATON ROUGE – The Obesity Society has selected Dr. Ursula White, Assistant Professor at the Pennington Biomedical Research Center, for the Society of Behavioral Medicine, or SBM, Leadership Institute.
The purpose of the SBM Leadership Institute is to help advance the careers of participant fellows so that they can become more effective leaders by fostering self-awareness and the development of leadership skills. The year-long training will help participants assess and deepen inherent leadership qualities, acquire skills such as managing collaborative teams, influencing, mentoring; connect with other mid-career professionals who share a desire to become highly effective leaders; and learn from and be mentored by leaders in the field of behavioral medicine.
"Dr. Ursula White is thoroughly deserving of this recognition by the Society of Behavioral Medicine Leadership Institute," said Dr. John Kirwan, Executive Director of Pennington Biomedical. "Being part of the leadership institute will help Dr. White enhance and further develop her leadership skills, while providing numerous networking opportunities that will ultimately enable her to advance the use of behavioral medicine in treating and preventing metabolic diseases like obesity and type 2 diabetes."
The institute kicks off with an immersive, two-day workshop that takes place prior to the 2023 SBM Annual Meeting, on Tuesday, April 25, and Wednesday, April 26.
"An important professional goal is to establish myself as an effective and productive leader of my research program and in the fields of obesity and nutrition," Dr. White said. "I look forward to the opportunity to develop my leadership skills through the comprehensive SBM Leadership Institute program and believe that participation in this initiative will play an integral role in obtaining this goal."
Dr. White received a Ph.D. in biological sciences from LSU in 2009. Her laboratory at Pennington Biomedical focuses on the impact of changes in energy balance, nutrition, and exercise on obesity and related diseases in humans, especially the important influence of adipose (fat) tissue distribution and function.
For more information on the Society of Behavioral Medicine Leadership Institute, visit the SBM Leadership Institute.
About the Pennington Biomedical Research Center
The Pennington Biomedical Research Center is at the forefront of medical discovery as it relates to understanding the triggers of obesity, diabetes, cardiovascular disease, cancer and dementia. The Center architected the national "Obecity, USA" awareness and advocacy campaign to help solve the obesity epidemic by 2040. The Center conducts basic, clinical, and population research, and is affiliated with LSU.
The research enterprise at Pennington Biomedical includes over 480 employees within a network of 40 clinics and research laboratories, and 13 highly specialized core service facilities. Its scientists and physician/scientists are supported by research trainees, lab technicians, nurses, dietitians, and other support personnel. Pennington Biomedical a state-of-the-art research facility on a 222-acre campus in Baton Rouge.
For more information, see www.pbrc.edu.
Pennington Biomedical Research Center
6400 Perkins Road
Baton Rouge, LA 70808