Helping Families and Doctors Fight Childhood Obesity
May 2, 2023
For more information, contact Ernie Ballard, ernie.ballard@pbrc.edu, 225-263-2677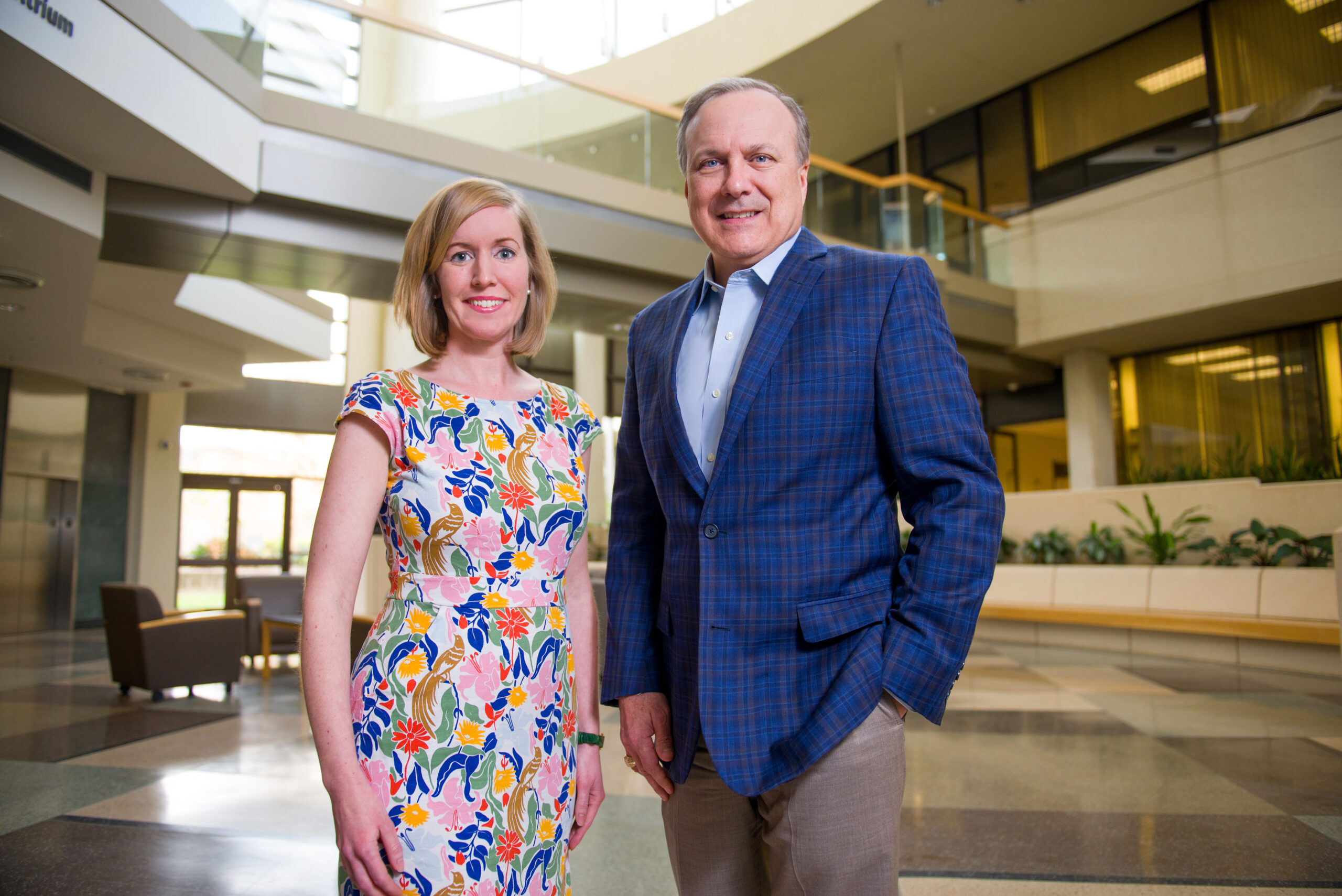 BATON ROUGE – Childhood obesity has been on a noticeable rise since the 1990s, but researchers at the Pennington Biomedical Research Center have seen an even more dramatic uptick in this disease since the pandemic began.
"Month-by-month weight gain doubled in kids across the country compared to their weight gain before 2020," says Amanda E. Staiano, PhD, Director of Pediatric Obesity & Health Behavior Laboratory at Pennington Biomedical. "This is obviously a major public health concern since children with obesity have a much higher risk of developing asthma, diabetes, cardiovascular disease, sleep apnea, anxiety, and depression, among other serious health issues."
To advance treatment for the more than 14 million children and adolescents diagnosed with obesity in the U.S., Staiano served as co-author for the inaugural release of the American Academy of Pediatrics, or AAP, clinical practice guidelines on how to effectively treat pediatric obesity. Published in January of this year, the guidelines and its two technical reports highlight the science, safety, and effectiveness of evidence-based recommendations on obesity treatment for children age 2 years and older.
Having researched the issue for the past 35 years and serving as a model for institutions worldwide, teams at Pennington Biomedical have found the most success when they combine lifestyle treatments and behavioral skill training for children and their families, building parenting skills around nutrition, and delivering personalized recommendations, including offering medication and surgery options when needed.
Pennington Biomedical trains and deploys obesity prevention and treatment resources directly to families, healthcare providers, and schools. The scientists partner with pediatricians, nurses, dietitians, and counselors throughout the state to deliver weight management training – a topic that is commonly skipped over in medical school – and to integrate the AAP's new evidence-backed guidelines into the obesity treatment programs.
"In the past, recommended medications for children would produce 5 to 10 percent of body weight loss, but newer medications included in the new AAP guidelines could lead to 15 to 20 percent body weight loss, resulting in significant life improvement," said Philip R. Schauer, MD, Director of Metamor Metabolic Institute, a bariatric surgery clinic located on Pennington Biomedical's campus and in partnership with Our Lady of the Lake.
For adolescents with severe obesity, bariatric surgery is safe, effective and endorsed by the American Academy of Pediatricians.
"We are doing all we can to help children avoid illnesses they shouldn't have to think about until midlife," Schauer said.
Article originally appeared in Baton Rouge Business Report.
About the Pennington Biomedical Research Center
The Pennington Biomedical Research Center is at the forefront of medical discovery as it relates to understanding the triggers of obesity, diabetes, cardiovascular disease, cancer and dementia. The Center architected the national "Obecity, USA" awareness and advocacy campaign to help solve the obesity epidemic by 2040. The Center conducts basic, clinical, and population research, and is affiliated with LSU.
The research enterprise at Pennington Biomedical includes over 480 employees within a network of 40 clinics and research laboratories, and 13 highly specialized core service facilities. Its scientists and physician/scientists are supported by research trainees, lab technicians, nurses, dietitians, and other support personnel. Pennington Biomedical a state-of-the-art research facility on a 222-acre campus in Baton Rouge.
For more information, see www.pbrc.edu.
Pennington Biomedical Research Center
6400 Perkins Road
Baton Rouge, LA 70808