2nd Annual Senior Black American Health Fair
Saturday, March 25, 2023, 9:00am – 1:00pm · At the Conference Center Building at Pennington Biomedical Research Center
For a map to the location, Click Here
The Senior Black American Health Fair will be an exciting day of activity and health education specifically for the African American community. The Senior Black American Health Fair will offer health screenings and a variety of great activities, so come dressed to participate in our fun fitness stations, chair exercises, and try out virtual reality experience!
Masks are optional for indoor entry and outdoors. We are closely monitoring CDC and local health recommendations and may implement additional measures as needed. We greatly appreciate your cooperation and patience as we work together to make this event safe for all involved. Covid safety Precautions will not be enforced.
Featuring:
Fun Activities
Stretching
Fitness/Trainer Demonstrations
Gardening
Corn Hole
Educational Talks
OBGYN
Prostate
Colorectsl
Jeopardy
Health Screenings
Glucose
Blood Pressure
Stroke Assessment
Cholesterol
*Note: For blood glucose screenings, fasting is not required, but eating or drinking in the 9-12 hours prior to your test could affect the accuracy of your test results.
Pre-registration:
Pre-Registration is strongly recommended!
On-site registration will only be available after 9:00am on the day of the event, if space permits.
AGENDA - 20 Minute Sessions
9:00 am to 9:20 am
Breakfast
9:30 am to 10:10 am
322: Memory Screening
325: Memory Screening
327: Virtual Reality
Upper Auditorium: Screenings
Outside: Gardening/Corn Hole/Exercise/Stretching
Auditorium A: Colorectal Talk
Auditorium B: Jeopardy
10:15 am to 11:55 am
322: Memory Screening
325: Memory Screening
327: Virtual Reality
Upper Auditorium: Screenings
Outside: Gardening/Corn Hole/Exercise/Stretching
Auditorium A: BINGO
Auditorium B: BINGO
11:00 am to 11:20 am
Lunch
11:30 am to 12:10 am
322: Memory Screening
325: Memory Screening
327: Virtual Reality
Upper Auditorium: Screenings
Outside: Gardening/Corn Hole/Exercise/Stretching
Auditorium A: BINGO
Auditorium B: BINGO
12:20 am to 1:00 pm
322: Memory Screening
325: Memory Screening
327: Virtual Reality
Upper Auditorium: Screenings
Outside: Gardening/Corn Hole/Exercise/Stretching
Auditorium A: BINGO
Auditorium B: BINGO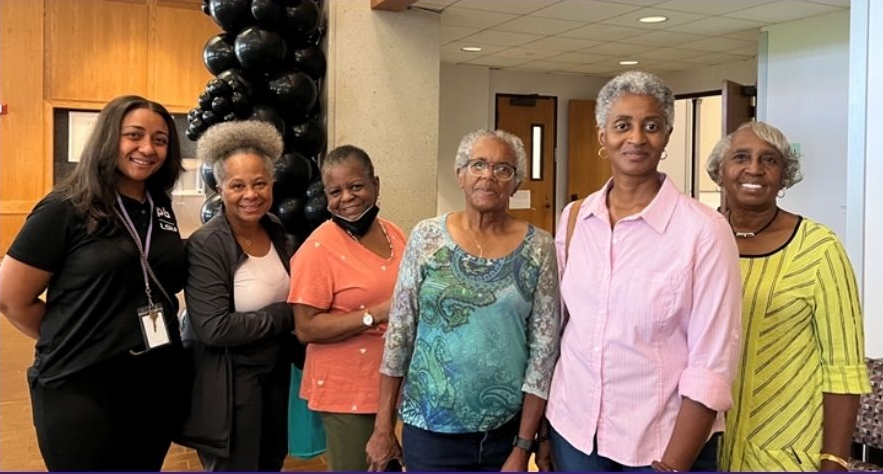 Saturday, March 25, 2023
9:00am – 1:00pm
Floyd Hodoh, Community Outreach Specialist, 225-763-2869
Pennington Biomedical Research Center
6400 Perkins Road
Baton Rouge, LA, 70808


Sponsored By