1st Annual Senior Black American Health Fair
Saturday, May 14, 2022, 9:00am – 1:00pm · At the Conference Center Building at Pennington Biomedical Research Center
For a map to the location, Click Here
The Senior Black American Health Fair will be an exciting day of activity and health education specifically for the African American community. The Senior Black American Health Fair will offer health screenings and a variety of great activities, so come dressed to participate in our fun fitness stations, chair exercises, and try out virtual reality experience!
Masks are required for indoor entry and encouraged outdoors. We are closely monitoring CDC and local health recommendations and may implement additional measures as needed. We greatly appreciate your cooperation and patience as we work together to make this event safe for all involved. Covid safety Precautions will be enforced.
Featuring:
Bingo to Health Card
Upon entry, all participants 60+ will receive a BINGO card. As you participate in activities, you will receive stamps/stickers on your card. Before you leave, show your card to get prizes!
Fun Activities
Gardening
Corn Hole
Chair Exercise
Trainer Demonstrations
Virtual Reality
Educational Talks
Dementia
Fall Risk
Prostate Cancer
Health Screenings
Blood Pressure
Glucose
Cholesterol*
Stroke Risk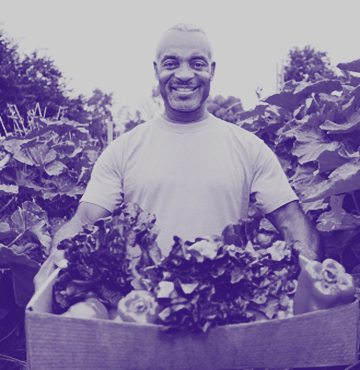 *Note: For blood glucose screenings, fasting is not required, but eating or drinking in the 9-12 hours prior to your test could affect the accuracy of your test results.
Pre-registration:
Pre-Registration is strongly recommended!
On-site registration will only be available after 9:00am on the day of the event, if space permits.
AGENDA
9:00 am
Registrants Begins; Screenings & Exhibits Open
Refreshments and light breakfast items will be available at check-in
9:30 am to 11:00 am
Activity Stations Open
Station 1: Guest Speakers
Station 2: Health Screening
Station 3: Corn Hole
Station 4: Gardening
Station 5: Chair Exercises
Station 6: Fitness Instructor
Station 7: Virtual Reality
Station 8: Cooking Demonstration
11:00 am
Lunch by Chef Celeste
(1 per person, while supplies last)
12:00 am to 1:00 pm
Activity Stations Open
Station 1: Guest Speakers
Station 2: Health Screening
Station 3: Corn Hole
Station 4: Gardening
Station 5: Chair Exercises
Station 6: Fitness Instructor
Station 7: Virtual Reality
Station 8: Cooking Demonstration
1:00 pm
Event Ends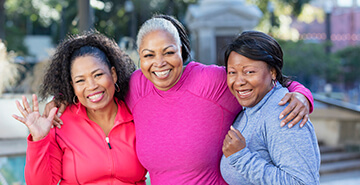 Saturday, May 14, 2022
9:00am – 1:00pm
Pennington Biomedical Research Center
6400 Perkins Road
Baton Rouge, LA, 70808

For a map to the location, Click Here
Sponsored By