Morrison Named Associate Executive Director for Basic Science
Pennington Biomedical promotes Louisiana native and LSU alum
Released: Friday, January 15, 2021
Contact: For more information, contact our Media Relations Manager, Ted Griggs, 225-763-2862 or our Communications Director, Lisa Stansbury, at 225-650-5176 (mobile). Our news email box is news@pbrc.edu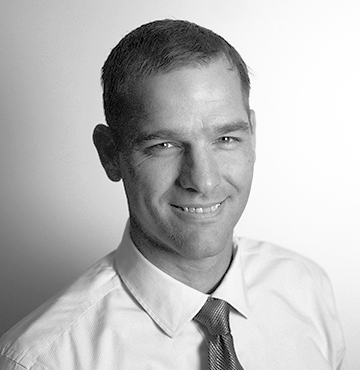 BATON ROUGE, LOUISIANA – Christopher Morrison, PhD, Professor and Director, NeuroSignaling Laboratory, has been named Associate Executive Director for Basic Science at Pennington Biomedical Research Center.
"Dr. Morrison joined the Pennington Biomedical faculty in 2003 and has a deep knowledge of our basic research program. His experience will be hugely beneficial to meeting the Center's goals and objectives," said Executive Director John Kirwan, PhD.
Dr. Morrison, who holds the endowed John S. McIlhenny Professorship of Nutritional Neuroscience, will continue his own well-funded research program in the NeuroSignaling Lab. He has directly contributed to Pennington Biomedical receiving more than $9.4 million in research funding.
Recently, Dr. Morrison's lab has focused on dietary protein and its effects on appetite and body weight. Among other things, Morrison and his research team discovered that a hormone called Fibroblast Growth Factor 21 (FGF21) acts as an emergency warning that tells an animal it is not eating enough protein. FGF21 is the only known hormone that acts as a protein signal.
In 2020 alone, Dr. Morrison was awarded two grants from the National Institutes of Health's National Institute of Diabetes and Digestive and Kidney Diseases to further his FGF21 research. In one study, Dr. Morrison will look at how FGF21 tells the brain the number of calories our bodies should burn, limits fat storage, and keeps blood sugar levels steady. In the second study, Dr. Morrison's team will define the areas of the brain where FGF21 controls changes in eating behavior and uncover new neural circuits that govern a person's food choices.
"Decades of research have shown how important diet and food choice are to health, and for every bit of that time, physicians have been telling their patients to change their eating habits," Dr. Morrison said. "Despite all the emphasis on making good food choices, we know almost nothing about how the brain controls how we pick what foods – carbohydrates, fats and proteins – to eat."
Dr. Morrison said his research team hopes to uncover the nervous system cells and circuits in our brains that influence our metabolism and health in response to changes in our diet.
Dr. Morrison earned a Bachelor of Science degree in Animal Science from LSU and his PhD in Animal Science, Reproductive Physiology and Neuroendocrinology from the University of Missouri.
###
About LSU's Pennington Biomedical Research Center
LSU's Pennington Biomedical Research Center is at the forefront of medical discovery as it relates to understanding the triggers of obesity, diabetes, cardiovascular disease, cancer and dementia. The center conducts basic, clinical and population research, and is affiliated with Louisiana State University. The research enterprise at Pennington Biomedical includes over 450 employees within a network of 40 clinics and research laboratories, and 13 highly specialized core service facilities. Its scientists and physician/scientists are supported by research trainees, lab technicians, nurses, dietitians and other support personnel. Pennington Biomedical is located in state-of-the-art research facilities on a 222-acre campus in Baton Rouge, Louisiana.