Pennington Biomedical Scientist Named Amazon Scholar
Dr. Steven Heymsfield Will Focus on Helping Develop Digital Health and Wellness Tools
Oct. 12, 2021
For more information, contact Ted Griggs, ted.griggs@pbrc.edu, 225-288-8840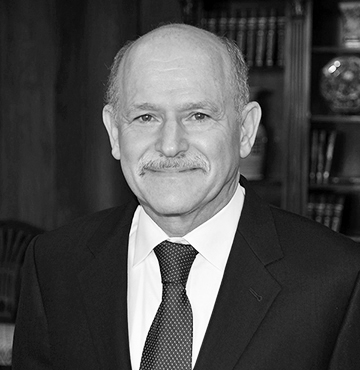 BATON ROUGE, Louisiana – A Pennington Biomedical Research Center scientist, Dr. Steven Heymsfield, Professor and Director, Metabolism and Body Composition Laboratory, has been named as an Amazon Scholar.
In the role, Dr. Heymsfield will help develop digital health and wellness tools for the Amazon Halo organization. The Halo membership is a new kind of health and wellness membership that helps customers understand and manage different facets of their health in one place, the Halo app.
"Being an Amazon Scholar will allow me to work on large-scale, high-impact technical challenges separately from my own research at Pennington Biomedical," Dr. Heymsfield said. "I'm looking forward to collaborating with Amazon scientists, engineers, and other colleagues in the digital health and wellness arena to help build products that can help customers improve health outcomes."
Dr. Heymsfield was the co-primary investigator of a 2021 clinical validation study that showed how the Amazon Halo Body feature can be as accurate as the methods physicians use to measure body fat percentage. Available as part of the Halo membership, the Body feature enables customers to easily measure body composition from the comfort and privacy of their own home using just their smartphone and the Halo app. The study marked Pennington Biomedical's entry into the consumer products evaluation arena.
As an Amazon Scholar, Dr. Heymsfield will help in the continued development of the Body feature, and also support in the development of Halo Nutrition, a recently announced Halo membership experience that helps customers build healthy eating habits. The Amazon Scholars program includes academics from renowned universities across the globe, and is designed for those academics who want to work on large-scale technical challenges while continuing to teach and conduct research at their universities.
"We congratulate Dr. Heymsfield on his appointment as an Amazon Scholar. Scientific discovery and collaboration go hand in hand, and we're excited about the opportunity he has to partner with powerful innovators and develop tools that can help everyone improve their health status," said Pennington Biomedical Executive Director John Kirwan, PhD.
###
About the Pennington Biomedical Research Center
The Pennington Biomedical Research Center is at the forefront of medical discovery as it relates to understanding the triggers of obesity, diabetes, cardiovascular disease, cancer and dementia. The Center architected the "Obesity, USA" awareness and advocacy campaign to help solve the obesity epidemic by 2040. The Center conducts basic, clinical, and population research, and is affiliated with Louisiana State University. The research enterprise at Pennington Biomedical includes over 480 employees within a network of 40 clinics and research laboratories, and 13 highly specialized core service facilities. Its scientists and physician/scientists are supported by research trainees, lab technicians, nurses, dietitians, and other support personnel. Pennington Biomedical is located in state-of-the-art research facilities on a 222-acre campus in Baton Rouge, Louisiana. For more information, see https://www.pbrc.edu.