T-32: Obesity: From Genes to Man
Objective
To train Ph.D. and M.D. postdoctoral fellows to become productive research scientists capable of establishing scientific careers that further the efforts of the NIH to understand the complex interactions between genetic, molecular, physiological and behavioral aspects of obesity.
Overview
The Pennington Biomedical Research Center's Postdoctoral Research Training Program aims to bridge the divide between the molecular/genetic approaches and the physiological/behavioral studies of the functions of specific genes by providing training in these areas and by selecting research projects for the postdoctoral fellows that are particularly appropriate to this approach. 

Each postdoctoral fellow will be encouraged to develop transdisciplinary research efforts to understand an aspect of the obesity disease. The program will take advantage of the cutting-edge technologies and the wide range of research efforts related to obesity that are available at the Pennington Center. This broad-based training program will enable trainees to write competitive grant proposals that will help them establish successful research careers in academia, academic medicine, governmental agencies, and in the private sector.
Trainees entering the program will be assigned a Primary Preceptor, a faculty member whose research is of major interest to the trainee and in whose lab the trainee's office is likely to be located. The trainee, with advice from his/her Primary Preceptor, will identify another faculty member in an area different from the Primary Preceptor to serve as the trainee's Secondary Preceptor. The Secondary Preceptor will likely be a faculty member who has collaborated with the Primary Preceptor on projects that cut across traditional boundaries of obesity research. Spending time on projects with both these preceptors will likely enable the trainee to acquire skills and ideas needed to design research that incorporates both the preceptors' interests. 
Qualifications:
Ph.D. or M.D. required or anticipated, 2016; thesis directly relevant to molecular, genetic, metabolic, and cellular aspects of obesity.
Program Structure
Along with working side by side in research activities with our faculty mentors, trainees will be expected to attend graduate seminars in "Molecular and Clinical Nutrition." They will also participate in workshops on Grant Proposal Writing. Throughout each year, trainees will attend weekly seminars by visiting scientists, weekly work-in-progress presentations by the PBRC faculty, and weekly post-doc data presentations (during at least one of these each year, trainees will present their own research). They will present their ongoing research and training activities to the Program's Steering Committee.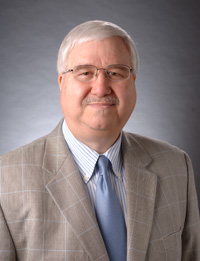 Contact:
Phillip J. Brantley, PhD
Phil.Brantley@pbrc.edu
Program Director
Professor and Director of Educational Programs Pennington Biomedical
6400 Perkins Road
Baton Rouge, LA 70808-4124
TRAINING & EDUCATION