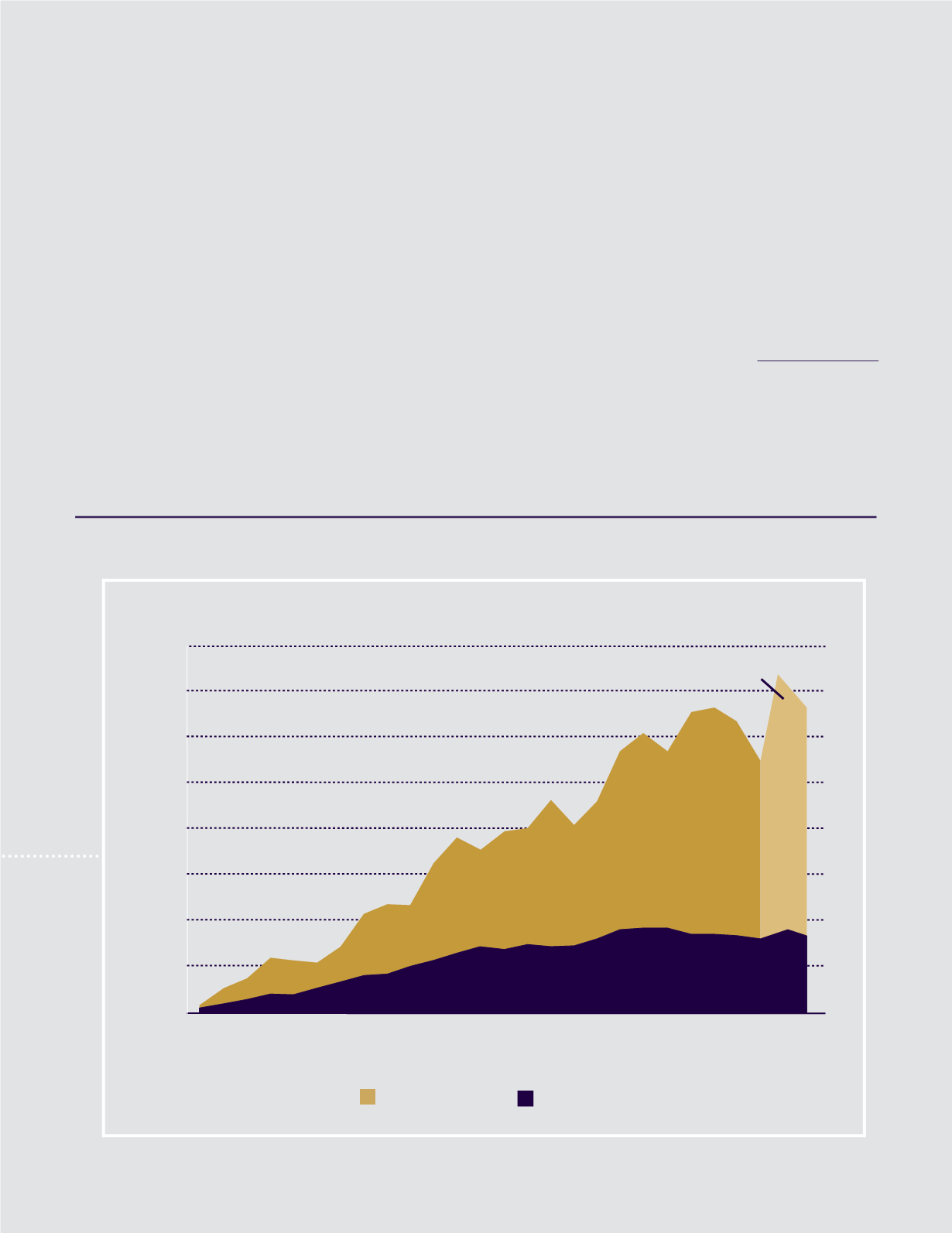 research growth. These areas of emphasis and future direction are
identified throughout this report, and we are working collaboratively with
our philanthropic foundation so as to have the necessary resources to bring
these ideas to fruition.
As part of our mission, we strive to engage our community in discovery
and communicate our science with audiences far and wide. We also aim to
inform the decisions of legislative bodies as they make choices related to
health; to inform the work of financial bodies who seek to minimize cost,
eliminate waste and abuse, and ensure a high standard of care; and we
expect our work to move the needle of discovery forward, both at the lab
bench and in our communities.
We cannot succeed alone. Our partners and collaborators are essential
to achieving our goals. I would be remiss not to wholeheartedly thank
Louisiana Governor John Bel Edwards and our legislature, as well as LSU
President Dr. F. King Alexander, the LSU Board of Supervisors, the Louisiana
Board of Regents, the Pennington Biomedical Research Foundation, and
the Pennington Medical Foundation for their steadfast commitment to
academic research and to our center.
I'm proud that Pennington Biomedical is a place of discovery focused on
improving health, nutrition, and chronic disease outcomes – and I look
forward to working with and growing this amazing team as we advance
health for generations to come.
William T. Cefalu, MD
Executive Director
George A. Bray, Jr. Endowed Super Chair in Nutrition
# PUBLICATIONS
# FACULTY
1989
1990
1991
1992
1993
1994
1995
1996
1997
1998
1999
2000
2001
2002
2003
2004
2005
2006
2007
2008
2009
2010
2011
2012
2013
350
300
250
200
150
100
50
0
2014
2015
400
2014-2015 TOTAL
PUBLICATIONS: 689
TOTAL: 5,348