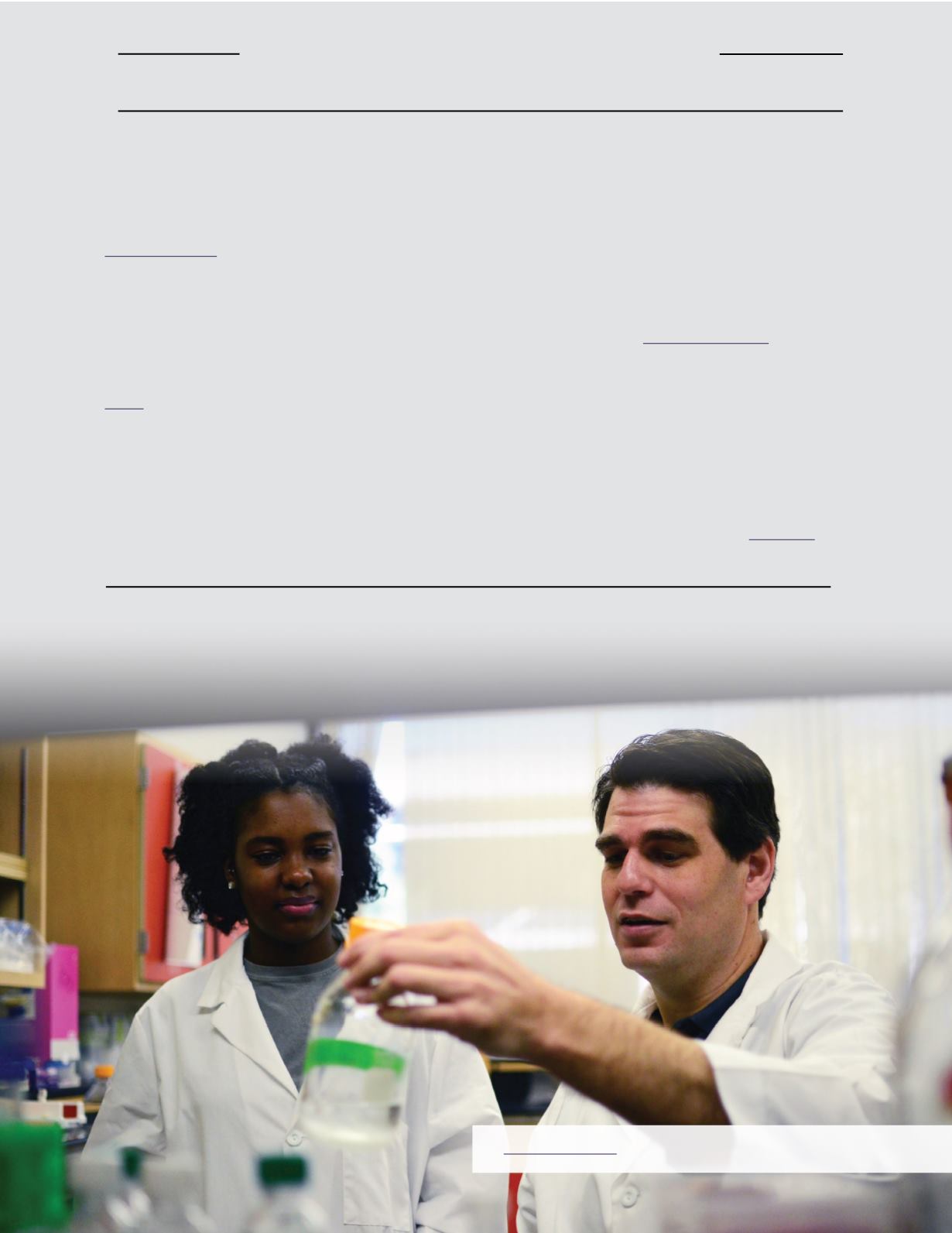 Pennington Biomedical is known the
world over for our impressive cadre of
basic scientists, and for nurturing future
generations of explorers. Among our
innovative mid-career basic scientists is
Dr. David McDougal
,
a neuroscientist who
is striving to better understand the brain in
hopes of providing improved treatments for
people living with diabetes.
As an early career researcher, McDougal
got his start in Pennington Biomedical's
COBRE
,
a NIH-funded program that
provides support and training for the next
generation of scientists as they transition
from training to independence and establish
their own extramurally funded research
programs.
That initial backing from COBRE provided
McDougal the sturdy research foundation
he needed to build a robust neuroscience
program aimed at combatting diabetes. As
a COBRE mentee, he demonstrated that
dietary restriction can produce alterations
in brain metabolism in rodents similar
to those associated with hypoglycemia
associated autonomic failure (HAAF), a
condition in humans that limits therapy to
greatly improve glucose control to reduce
complications.
Today, his work has moved beyond the lab
bench and into the clinic. Through a project
funded by another NIH center housed at
Pennington Biomedical – the LA CaTS
Center – McDougal is working to decipher
diabetes through fasting. His GLIMpSE
research study is focused on answering
the question of what more can be done
to detect a chronic problem with blood
sugar that is dangerously low. McDougal
and his colleagues are observing how
fasting impacts the brain, and compiling
information that is vital for people with
diabetes and their physicians, who currently
have no test for chronic low blood sugar.
With the help of our clinical brain imaging
expert
Dr. Owen Carmichael
, McDougal
utilizes cutting-edge MRI images to detect
variations in brain metabolism during
fasting and whether those changes might
be a good biomarker for chronic low blood
sugar. The unique translational science
collaboration aims to build on vital clues
discovered at the lab bench to advance
science and improve health outcomes in
people living with diabetes.
Read more.
IT ALL BEGINS IN THE LAB
S T O R I E S O F D I S C O V E R Y : L O C A L R E S E A R C H , G L O B A L I M P A C T.
Dr. David McDougal
is pictured in the lab with student intern Jasmine Gosey.