The Botanical Research Center was first funded in 2005 by the National Institutes of Health's National Center for Complementary and Integrative Health. The grant was renewed for 5-year cycles in 2010 and again in 2015. It is one of only five NIH-funded botanical research centers in the nation and the only one focused primarily on obesity and diabetes. The BRC is a collaborative effort between the Pennington Biomedical and the Biotechnology Center for Agriculture and the Environment at Rutgers University. Key partners include The University of Louisiana at Lafayette and the USGS Wetlands Research Center in Lafayette.
The theme of the center is "Botanicals and Metabolic Syndrome." The metabolic syndrome has traditionally defined a condition whose major features consisted of obesity, insulin resistance, development of type 2 diabetes, and accelerated cardiovascular disease. The development and appearance of other traditional risk factors, e.g., hypertension, dyslipidemia, and nontraditional risk factors, e.g., inflammation, coagulopathy, are also associated with the condition. Because of the staggering increase in the prevalence of obesity that has now reached epidemic proportions and the fact that the components of the metabolic syndrome have become increasingly prevalent in children, this syndrome continues to represent one of the most important public health problems facing society today. As such, the study of botanicals and their effects to modulate pathologic processes as part of the metabolic syndrome has become even more important since the inception of our center.
Goals: The scientific goal of the center is to provide a comprehensive evaluation of specific, compelling hypotheses about the molecular, cellular, and physiological mechanisms by which botanicals can modulate the development of the underlying pathophysiologic mechanisms of, and attenuate the development to, metabolic syndrome. To accomplish our goal, our center has encompassed the disciplines of nutrition, plant chemistry/characterization, metabolism, physiology, endocrinology, molecular and cellular biology, and genetics and has spanned both the basic and clinical sciences. Thus, our interdisciplinary approach has allowed for a comprehensive evaluation of botanicals on pathogenic processes by evaluating multiple cellular mechanisms of action.
In the past decade, scientists in the BRC at Pennington Biomedical have investigated various plant extracts for effectiveness and for their ability to treat abnormalities such as blood glucose elevation and insulin resistance. Today, our efforts focus on the science of resiliency, or how natural plant products may work to prevent, respond and aid in the recovery of our bodies as they are challenged by diseases such as obesity and type 2 diabetes.

The center consists of three specific research projects, each of which evaluates a specific botanical and assesses the effect on pathogenic mechanisms leading to the development of insulin resistance. Project 1 investigators are conducting studies to evaluate mechanisms of action by which selected extracts of Artemisia sp. modulate insulin receptor signaling and insulin sensitivity in both animal and early-phase human studies. Project 2 investigators are focusing on mechanisms by which selected Artemisia sp. extracts and Hypericum perforatum L. (St. John's wort) affect adipocyte development, adipokines, and insulin action. Project 3 investigators are evaluating how Asclepias incarnata modulates central mechanisms controlling appetite and energy expenditure as a means to improve overall energy balance and weight. Our projects are supported by a Botanical Core and an Administrative Core. Each project is supported by cutting-edge technologies that include metabolomic profiling, proteomic assessments, and bioaccessibility determinations.
Over the past 10 years, scientists within the BRC have made noteworthy advances in discovering ways to better prevent and treat chronic disease, including:
They conducted the first human studies on Artemisia, a diverse genus of plant species belonging to the daisy family. These studies are being conducted to evaluate their role in treating prediabetes.
They are moving forward in the study of bagasse fibers, a byproduct of sugarcane, which have shown effectiveness as a nutritional supplement to aid glucose control and body weight in preclinical studies.
They worked with Rutgers to evaluate a red lettuce that has added health benefits with components that may improve glucose metabolism.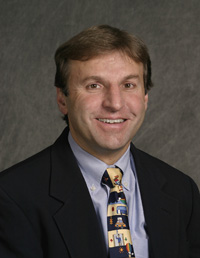 Pennington Biomedical Research Center:
William T. Cefalu, M.D.
Phillip Brantley, Ph.D.

Elizabeth Floyd, Ph.D.

William Johnson, Ph.D.

Randall Mynatt, Ph.D.

Richard Rogers, Ph.D.

Jennifer Rood, Ph.D.

Michael Salbaum, Ph.D.

Jacqueline Stephens, Ph.D.
Department of Plant Biology and Pathology, Rutgers University, New Brunswick, NJ:
Ilya Raskin, Ph.D.
David Ribnicky, Ph.D.