MESSAGE FROM THE EXECUTIVE DIRECTOR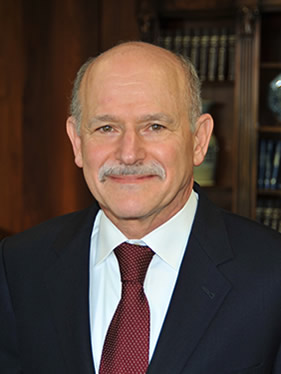 Steven B. Heymsfield, MD
Executive Director
Welcome to the Pennington Biomedical Research Center's website. Through this site you will find descriptions of our many research and education activities, information about scientific and administrative positions for which we are hiring, and a listing of our clinical research studies for which you may be eligible to participate.
After assuming the role of Executive Director in 2010, following 10 years of unprecedented growth under the leadership of Dr. Claude Bouchard, I feel privileged to lead the finest center in the world devoted to addressing the root causes of today's chronic diseases.  
The Center has had many major accomplishments recently, including the completion  of a new clinical research facility, final planning for a biomedical imaging center, leading statewide efforts to improve children's fitness and health, as well as exponential growth in the Institute for Dementia Research and Prevention.  These advances have been made possible by our many supporters, the Louisiana Legislature, members of the Baton Rouge community and beyond.  
Our own PBRC faculty continues to be recognized for their scientific accomplishments.  Recently Dr. Donna Ryan served as President of The Obesity Society, a leading professional and scientific organization dedicated to the study of obesity.  Dr. Eric Ravussin received the 2010 Willendorf Award from the International Association for the Study of Obesity.  Since this prestigious award for clinical research in obesity was created in 1980, 4 of the 8 recipients have ties to Pennington, including Drs. George Bray, Claude Bouchard, and Lars Sjostrom.  
On this website you can find information about recently presented research findings, such as those that show combining strength training and aerobics help diabetics manage their blood sugar levels. You can also find information about the third annual report card on Louisiana children's physical activity and health, which was released in conjunction with our public health conference attended by stakeholders from all over the state.
The Center has experienced significant growth in our facilities and reputation over the past decade, and we are now constructing the next five-year strategic plan, Vision 2015, to guide us over the next stage of growth.  This plan and our new facilities have the Center poised to make significant contributions to the welfare of our fellow citizens and the economic development of Louisiana.
Again, thank you for your interest in the Pennington Biomedical Research Center. I hope that you will find this website informative and useful. 
Steven B. Heymsfield, M.D.
Executive Director  
George A. Bray, Jr. Endowed Super Chair in Nutrition